| | |
| --- | --- |
| ISSUE NO.01 | June 21, 1999 |

ATTENTION ALL COMMERCIAL REAL ESTATE AGENTS
SUN-X IS PROUD TO
ANNOUNCE GENERATION II

AFFORDABLE
NEW OFFICE/WAREHOUSE
SPACE IS NOW A REALITY

SUN-X = QUALITY CONSTRUCTION
AT AFFORDABLE RATES


NEW BONUS REWARDS:
First Place
$30,000.00
Second Place
$20,000.00
Third Place
$10,000.00
ATTENTION ALL COMMERCIAL REAL ESTATE AGENTS

SUN-X PROPERTIES LTD. is proud to announce GENERATION II, a line of new industrial buildings that pays very close attention to detail, and priced below the competition.

For years SUN-X PROPERTIES LTD. has concentrated on improving the standard for industrial buildings. We have always paid attention to energy costs, flexibility to allow expansion for tenants, functional ceiling heights, good loading & parking, and the overall presence of our properties, all details that the tenant would understand as benefits to ensure value for their money. For more than ten years we have built and acquired buildings that met these criteria. If we have a motto it is "CUSTOMER FOR LIFE". We want to satisfy the ever changing needs of our customer no matter to what size they grow.

We saw the need to acquire industrial land in key areas of the city before most developers could see the market turning. Now we have choice industrial lots available in all areas of the city to meet the demands of tenants whose needs may be a build to suit , or be part of a larger complex. We pride ourselves in having the foresight and flexibility to meet most tenant needs.

When we talk about GENERATION I product, we are referring to buildings such as:


| | |
| --- | --- |
| Sun-X Industrial Center | - Located at the corner of St. James St. and Notre Dame |
| | Ave. with two 100,000 sq.ft. buildings under construction. |
| 16 Mazenod Rd. | - 50,000 sq. ft. just completed. |
| 59 Scurfield Blvd. | - 30,000 sq.ft. just completed. |
| 55 Henlow Bay | - 43,000 sq.ft. under construction. |
| 15 Scurfield Blvd. | - 44,000 sq.ft. under construction. |
| 130 Midland St. | - 62,000 sq.ft. built in 1997. |


GENERATION I buildings have a common thread in that they are planned with the tenant in mind, while providing the greatest flexibility possible. Some of the features are tilt-up R32 insulated panels, R24 -PVC roof membrane with 10 year warranty, 22 to 24ft. clear ceiling height, fully sprinklered, and 8í-6" x 10í-0" dock doors with 35,000lb. levelers complete with dock bumpers. Bay widths range from 36 to 49 ft., there is a second level over the office area, and sufficient electrical capacity to meet most tenant requirements.

The demand for our product is confirmed by our having less than 1% vacancy on 1.5 million sq.ft. of existing inventory.

We have met our tenantís needs and are now looking to take another giant step to satisfy more potential tenants.

Sometimes we feel that our product was designed with too much flexibility and now see a need to narrow the options, but still keep the strict construction guidelines that have taken us to the forefront of the Industrial Market in Winnipeg.

The result: GENERATION II, a streamlined version of our GENERATION I product line. What are the differences ? Well for one we have set aside specific areas of the city where we have lower land costs such as; Inksbrook Industrial Park, in the northwest; St. Boniface Industrial Park, in the east; and to the west, an industrial park just outside the perimeter highway.

GENERATION II buildings would be constructed with a combination of tilt-up concrete and metal, 20ft. clear ceiling height, good insulation R-values, fully sprinklered, 30ft. x30ft. column spacing, dock and grade loading with ample loading and parking provisions.

The product will be available in the early summer of 2000 based upon tenants making commitments in the fall of 1999. We will construct single tenant buildings in the 50,000 sq.ft. range, and multi tenant buildings in the 50,000 to 80,000 sq.ft. range, with a minimum demised area of 10,000 sq.ft.

The best part is the price ! The product will be made available at a net rental rate from $4.50 to $4.95 per sq.ft., clearly more than 20% below existing new industrial product in Winnipeg

We also appreciate the role of the Commercial Real Estate Agent in our success. To reward your efforts, we have decided to offer an additional incentive. In addition to the normal commissions paid to the Realtors doing business with our company, we will keep track of all deals done by each Realtor, which would include deals done on our entire inventory, for the period from June 15, 1999 to December 31, 1999 in the following combined categories:

1. Value of net lease completed in the period.
2. Value of purchased real estate, buildings, and vacant serviced land.
3. Value of any built to suit, and any leasing values earned.

We will tally each Realtorís volume, and based upon the above criteria award a bonus to the top three Realtors doing business with SUN-X PROPERTIES LTD. during that period as follows:

| | | |
| --- | --- | --- |
| First Place $30,000.00 | Second Place $20,000.00 | Third Place $10,000.00 |
We are excited about the opportunity to do more business with more Realtors and invite you to participate in our bonus plan.

Should you have any questions, require additional brochures, or would like to discuss a specific tenant requirement, please call Rob Andjelic at 582-7182, or Fax at 582-7174.

SUN-X PROPERTIES LTD.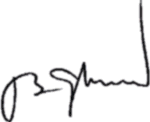 Bob Andjelic
President
P.S. We will be constructing up to 500,000 sq.ft. of GENERATION II buildings in the year 2000, so get aboard and do deals. We intend announcing a bonus plan for year 2000


55 Henlow Bay - Whyte Ridge Industrial
42,600 Sq.ft. multi-tenant office/warehouse
59 Scurfield Blvd. - Whyte Ridge Industrial
29,000 Sq.ft. multi-tenant office/warehouse
16 Mazenod Rd. - St. Boniface Industrial
51,000 Sq.ft. multi-tenant office/warehouse
For further inquiries
or to view space
Contact:
Rob Andjelic
PH: (204) 582-7182
e-mail: Rob@Sun-X.com


Sun-X PROPERTIES LTD.
Unit 1 - 1679 Burrows Avenue
Winnipeg, Manitoba R2X 3B5
PH: (204) 582-7182 FAX: (204 582-7174


SUN-X PROPERTIES LTD. owns and manages almost two million square feet for more than 100 local, national, and international companies. All our industrial properties are strategically located throughout Winnipeg. As a leading expert in the development and leasing of some of the highest quality properties in the City, we achieve results that produce satisfied tenants and have earned a reputation as one of Winnipeg's most preferred industrial landlords.

THANK YOU FOR VISITING OUR WEBSITE